Ring Size
The majority of our rings are anjastable in one size EU size 52 (16.5 mm). The rest come in sizes 48-57. Please refer to our size chart before you order, to make sure its the right fit for you!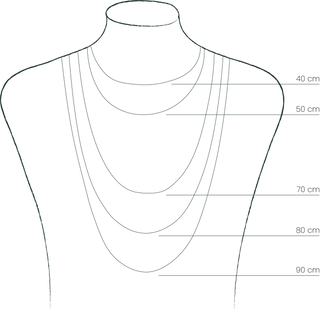 Necklaces
Our necklaces and chains are available in different lengths range between 33cm-90cm, finishes and designs. We have created a visual guide to help you find the perfect one for you.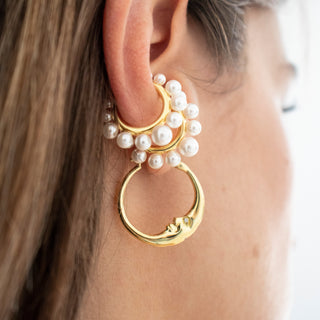 Ear Cuffs
To put an ear cuff on your ear for the first time may be slightly tricky, but with a little practice:

- Stand in front of a mirror and hold the ear cuff parallel to your ear.
- Pull from ends to adjust cuff size.
- Slip the cuff on the thinnest part of your ear, and then slide it down to adjust.
- Place it in the desired spot and ensuring the ear cuff it sat securely.
- You'll know that it's the right size when you can gently tug on it and it doesn't come off.