Welcome to Miphologia, where we believe in helping you express your individuality through exquisite jewellery. We understand the struggle of finding pieces that truly reflect your unique style, which is why we've dedicated ourselves to creating luxury jewellery without compromising on quality.
Our journey began two years ago with a mission to empower women worldwide to wear their inner voices proudly. Every piece is meticulously designed by our creator, Anastasia, and crafted in collaboration with a small, family-run workshop. By working closely with them, we ensure that our production remains ethical and environmentally conscious. Inspired by nature, mythology, and spirituality, our brand embodies the belief that jewellery is an act of self-love and a symbol of affection towards others.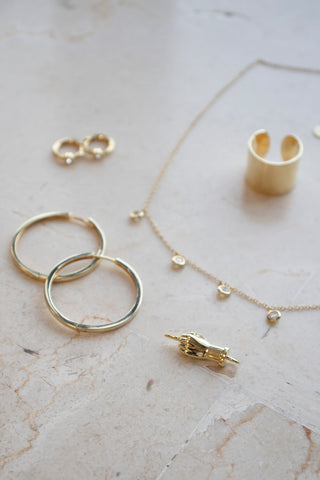 Mission
We design unique jewellery to empower and celebrate women and to embrace their individuality and uniqueness. Jewellery is a love language to oneself and an expression of who you are.

Miphologia is woman owned and founded with all the pieces designed in house by our founder Anastasia. Jewellery to feel like you and to mean what you want it to.

Through every element of the brand we aim to be authentic and true to ourselves whilst ensuring our ethical and environmental commitments to the planet.

Design & Inspiration
A brand born in history and fantasy. To develop symbols that enable the world to express themselves freely through the shape of fabulous metal pieces embellished with pearls, accents and sparkles. Inspiration comes from different parts of the world. Beautiful story and tales to be told. Greek mythology, Mediterranean vibes and goddess energy.

Awake and connected, Miphologia Jewelry makes a bold statement that is to defy conventions and embrace your true inner voice. An invitation to go beyond what we see and know.

Discover something truly genuine that lasts years, decades and centuries. Like a good story that becomes a myth. Like a sound that becomes a whisper spoken throughout time and that cannot be destroyed.


Let your spirit and energy shine with Miphologia Jewelry.
From the Founder
"To me, the truest expression of Miphologia is feeling empowered to celebrate who you are without limits. To connect to your highest self and your ancestors. We are much more than a jewellery brand, we are a movement".

Anastasia made her presence felt in the artisan luxury jewellery sphere by designing unique and inspirational luxury jewellery and making it accessible for all women.

"I have a true passion for design and to empower women to be their true selves. I have always had a passion for design and art. I studied jewellery design in London and Paris and I knew then I wanted to shift the focus of everyday jewellery design."

Our aim is to create jewellery which reflects the generation of inspirational and powerful women. We want to celebrate you and for you to celebrate yourself.

Anastasia, Founder & CEO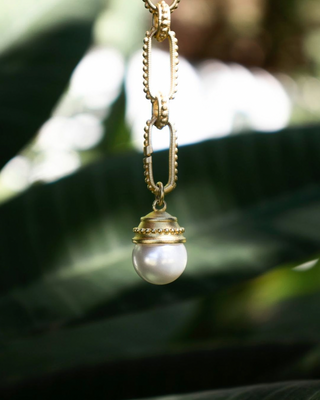 Sustainability
Our approach to sustainability is that we hold ourselves responsible as a brand. We see it as a very important part of who we are. We aim to establish a strong connection with nature, which is our main source of inspiration.

All of our jewellery is produced in a small family owned workshop and we use recyclable packaging and responsibly sourced materials. For us it is absolutely crucial that we stay true to ourselves and support our love of the planet through our actions.